メニュー
Minami Hanazono Clinic
Neurosurgery and Geriatric Medicine
Outpatient clinic and Home visits clinic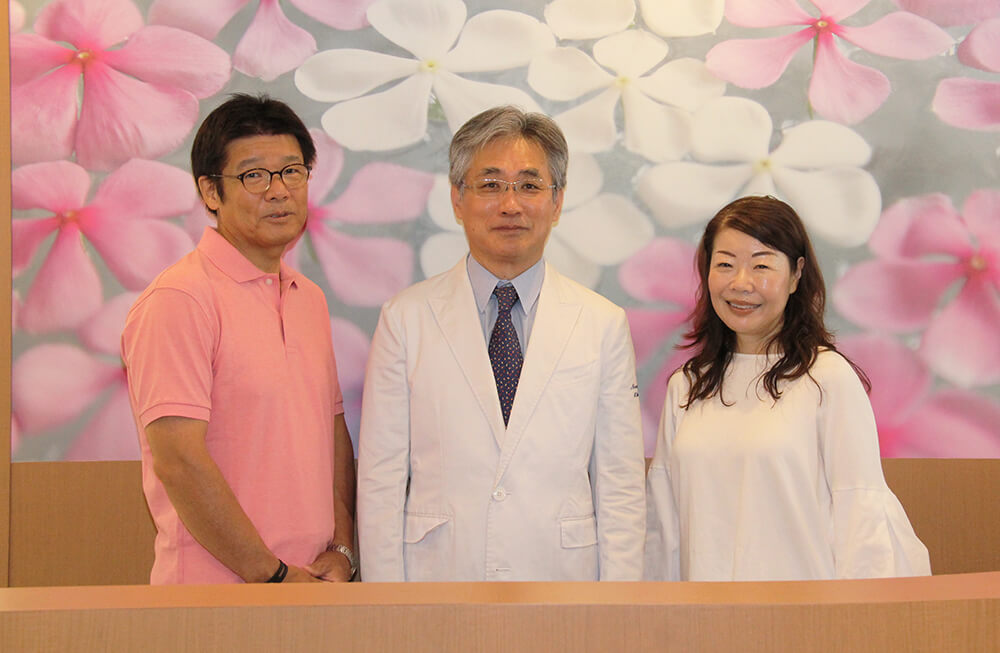 Address: 〒262-0022
Takayama building 2nd floor
1-44-9 Minami-Hanazono,
Hanamigawa-ku, Chiba

Telephone: 043-239-5111, 5112

Minami Hanazono (South flower garden) Clinic is brand new one. The clinic opens and starts a full operation on Oct 1 2018.

The clinic is located near Shin-Kemigawa station of JR Sobu line. From the south exit of station, the clinic is about in one-minute walking distance and behind the bus rotary. It is on the 2nd floor of Takayama building colored by light brown wall. Patients are requested to use stairway to the 2nd floor as no elevator is installed in this building.

Hideichi Takayama, director of the clinic had been an active neurosurgeon for more than 20 years. He spent two years at Neuroscience department in UCSD (University of California, San Diego) as a postdoctoral fellow in the early 90's . After his academic research and practice, he came into pharmaceutical industry, where he succeeded in introducing several innovating medicines into the market, such as Plavix for stroke prevention, Xyzal for allergic rhinitis, Avolve for benign prostatic hyperplasia and Erbitux for head and neck cancer indication. After reaching at his retirement, the age of 60 years old, he decided to return to Minami-Hanazono, where he was grown up to the age he got physician's license, and to open his private clinic for patients living nearby.

There are two parts of operation, outpatient and home visiting services. Outpatient clinic is for patients with neurosurgical or neurological diseases, such as headache, migraine, epilepsy and post-stroke. Diagnostic imaging is provided at the neighbor hospitals by the collaboration. The clinic is open at 13:30-16:30 and 17:30-19:00 on Monday, 9:00-12:00 on Thursday and Saturday, which could be convenient for busy workers as well.

Home visits clinic is on Monday morning, Tuesday, Thursday afternoon and Friday, for patients who have difficulty in coming to the clinic because of several reasons, such as demented, wheel chaired from stroke, back pain, spinal disease or leg fracture, and bedridden from neurodegenerative disease, advanced stage of cancer, etc. Areas for our visits are an entire part of Mihama-ku, part of Hanamigawa-ku, Inage-ku, Chuo-ku, Wakaba-ku and Narashino city. Fees are covered by national health insurance and care insurance.
月
火
水
木
金
土
日
9:00-12:00
Home visits
Home visits
-
Outpatient
Home visits
Outpatient
-
13:30-16:30
Outpatient
Home visits
-
Home visits
Home visits
Reservation
Outpatient 13:30-14:30
-
17:30-19:00
Outpatient
100m from the south entrance of JR Shinkemigawa station
(one-minute walking)
go under the overpass and find us on your right
〒262-0022
1-44-9 2F Minamihanazono, Hanamigawa-ku Chiba-shi, Chiba